 Distribution
Become a distributor
Bring innovative molecular in-vitro diagnostics solutions to your customers. We are a reliable partner and the distribution of our products brings many benefits. We offer our partners cooperation for sales all over the world.
Hola Biolabs PCR Kits
Reduce logistics risks
Costly and complicated logistics are a thing of the past. Thanks to the lyophilization of our products, we significantly reduce the cost of transportation, related taxes, duties and, last but not least, risks. Our solution eliminates the need for large orders to reduce costs or expensive urgent orders.
The main advantages of our solution

No need for warehouses
As a distributor, you no longer have to deal with stock, the availability of goods, or unnecessarily tie up funds for goods in stock. You buy the product from us and we send it by courier on the same day to you or directly to the customer.

Minimize risks
We significantly reduce the risks associated with transport and storage. You don't have to worry about the amount of dry ice or the risks associated with storing it in the freezer.

With a higher margin
We do not charge shipping or packaging fees and you do not have to deal with domestic transport on dry ice. The customer only pay for the goods. Try our kits before you buy
Choose any of our PCR kits and try them directly in your laboratory.
Request a PCR kit via the form. We will contact you as soon as possible.
We will send the selected PCR kit to your laboratory and help with its application.
If you are satisfied, you can easily order the next shipment in our e-shop.
With a quality guarantee
We are a certified manufacturer
We hold ISO 9001:2015 and ISO 13485:2016 certificates for the design, development and production of medical devices for "in vitro" diagnostics.
Laboratory verified
200,000 tests for 2021
Thanks to our PCR kits, we managed to test up to 1,500 samples for Covid-19 per day in our laboratory.
ecological
Responsible for the environment
Compact packaging and lyophilization of products enables ecologically efficient logistics and handling.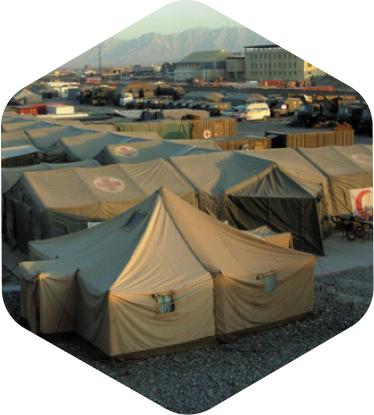 Designed for the most demanding conditions
We have designed and tested our products to enable accurate diagnosis of samples at a reasonable cost even in the most remote areas of the world.
Universal use in standard devices
Transport and storage at room temperature
Compact packaging
Flexible worldwide delivery